FISCH-Tools expands in three dimensions
In order to meet increasing demand for FISCH® brand premium tools, we are extending and expanding our production and warehouse space through investment in advanced technology equipment at our headquarters in St. Josef.
Read more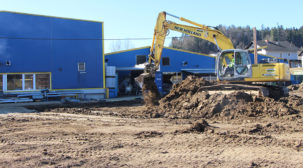 Novelties by ProFit
Cutting through wood, metal, stone and concrete? Yes! It is easy to do with the Boorwerk Premium Hole Saw, made in the Netherlands. Because, when it comes to hole saws the ProFit® brand is equally as good as the FISCH® brand is for drilling.
Read more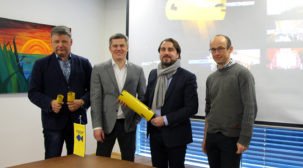 Guest visit from WorldSkills competitors
When the WorldSkills competition is held in Kazan, in Russia, this year between the 22 & 27 August, joiner Julian Fink and cabinet maker Martin Golautschnik will also be present.
Read more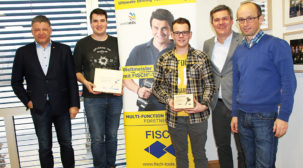 Honouring long-standing employees
One of the highlights of the year is the Johann Eberhard GmbH – FISCH-Tools Christmas party. A great opportunity to reflect on a successful and profitable 2018 and to look ahead to pioneering projects such as the construction of a new production hall.
Read more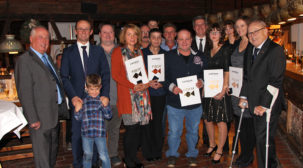 FISCH®-Tools: now supplying ice augers to the Canadian ski team
It's one success story after the next: only recently did Johann Eberhard GmbH – FISCH®-Tools – conclude a 5-year contract with the "Swiss-Ski" association. Hot on the heels of this news comes the Canadian ski association CSA – Canadian Snowsports Association: with its product ALU SPEED, FISCH-Tools will be the new official ice auger supplier of the Canadian ski team for the next four seasons.
Read more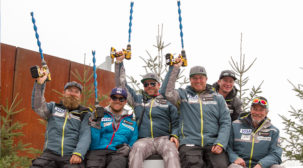 FISCH®-Tools wins the Woche Regionality Prize
Johann Eberhard GmbH – i.e. FISCH®-Tools – was put forward as a finalist in the race for the Regionality Prize 2018 by the Woche readers in the online voting, where it also won over the jury of experts. The hidden champion from St. Josef in Western Styria came out on top in the Regionality Prize 2018.
Read more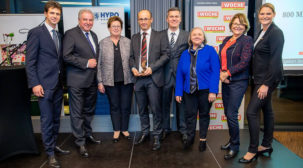 FISCH®-Tools: Ice Auger for Switzerland
The Swiss-based ski association takes advantage of the ultralight ice auger made in Styria.
Read more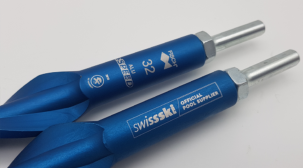 ÖSV relies on Styrian ice augers
The ultimate Alu Speed auger from FISCH®-Tools is used on all ski slopes throughout the world.
Read more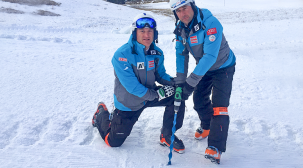 FISCH®-Tools – Three Year Contract with U.S. Ski Team
Trainers of the US ski stars, Lindsey Vonn, Mikaela Shiffrin, Ted Ligety & Co. rely on the ALU SPEED ice auger from FISCH!
Read more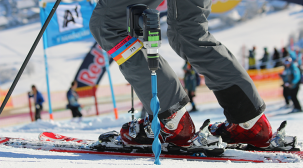 Alu Speed Ice Auger Bit
Novelty from FISCH-Tools
Read more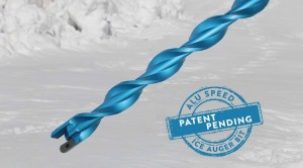 And the winner is… Fisch-Tools
FISCH-Tools wins the FAST FORWARD AWARD 2016
Read more