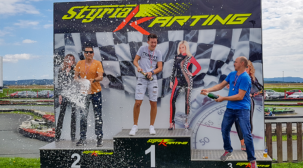 FISCH®-Precision manufacturing– small and medium series production
FISCH® is your partner for the production of high-precision parts. We specialise in the production of small series of 50 pieces and medium series of up to 50,000 pieces.
Our highly qualified employees use the latest tools and machines, enabling us to produce high-quality precision parts efficiently and cost-effectively.
Precision parts with a high vertical range of manufacture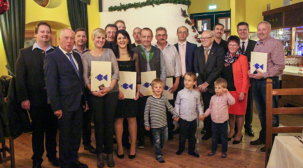 We offer our customers a high vertical range of manufacture and a broad spectrum of options with regard to the production and machining of precision parts using precision forging, turning, milling, CNC cylindrical grinding and heat treatment. Chrome plating, nickel plating, anodising and burnishing are available for coating a wide variety of surfaces. The high degree of automation of our modern machinery, which employs CNC 5-axis technologies and a networked CAM system, also enables complex milling and turning operations.
Precision, quality and flexibility are our strengths
Our manufacturing spectrum includes the following areas:
Milling

We offer a range of milling options ranging from conventional milling tasks to 5-axis machining with CAM support Processing area.
Turning

CNC turning is one of our company's main focuses. We offer our customers production solutions for all materials.
Cylindrical grinding

High-precision CNC cylindrical grinders allow manufacturing tolerances in the 1µm range.
Forging

Drop forging of rotationally symmetrical parts up to the finished forging diameter.
Tool grinding

Tool grinding is one of our core areas of expertise. On 5 CNC-controlled tool grinding machines we produce special tools from HSS, brazed carbide, solid carbide and ceramic materials.
Heat treating

Induction heat treatment, salt bath hardening
Surface treatment

Burnishing, nickel-plating, chrome-plating, anodising and much more
Precision manufacturing – various materials
Our manufacturing spectrum in the fields of turning and milling includes the following materials:
• Alloyed and unalloyed steels
• Aluminium
• Plastic
• Hardened steel
• Hard metals
• Ceramic materials