Company outing - Theater on the farm
Many of our colleagues were there again this year and had an entertaining and fun evening!
Read more
Christmas Party 2022
Up to 40 years of service are not uncommon for us!
Read more
We won!
With our drills and milling tools, we not only drill through the thickest boards - we also won the "Primus" of the "Kleine Zeitung" in the "Silent Size" category.
Read more
Stars of Styria
We are happy about another star!
Read more
Award!
We are not only the drill specialists - we are also the best family business in Styria!
Read more

250 years of company service!
While our long-standing employees were honored every year at our Christmas parties, the anniversary celebrations are now taking place in a smaller, but just as warm setting.
Read more
EuroSkills 2021 in Graz
We congratulate and applaud the entire Team Austria and especially the Styrian participants...
Read more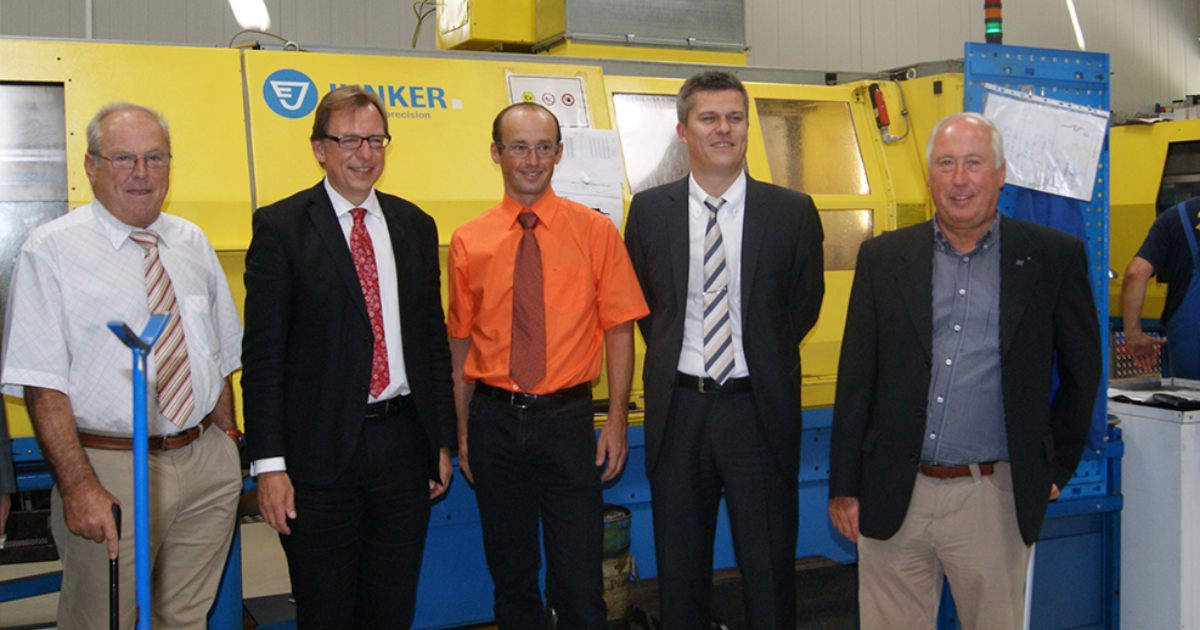 OUR CHRISTMAS PARTY IS THE EVENT OF THE YEAR!
The FISCH-Tools Christmas Party is our annual events for employees, management and the family of owners. In the exclusive ambience of Edler's Landhaus Oswald, we awarded long-standing employees and celebrated a successful year.
Read more
Golden Medal of Honour of the State of Styria
for FISCH-Tools' senior partners Helmut and Josef Eberhard
Read more
Honouring long-standing employees
One of the highlights of the year is the Johann Eberhard GmbH – FISCH-Tools Christmas party. A great opportunity to reflect on a successful and profitable 2018 and to look ahead to pioneering projects such as the construction of a new production hall.
Read more