Guest visit from WorldSkills competitors
When the WorldSkills competition is held in Kazan, in Russia, this year between the 22 & 27 August, joiner Julian Fink and cabinet maker Martin Golautschnik will also be present.
Read more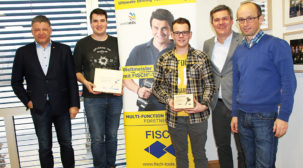 FISCH®-Tools: now supplying ice augers to the Canadian ski team
It's one success story after the next: only recently did Johann Eberhard GmbH – FISCH®-Tools – conclude a 5-year contract with the "Swiss-Ski" association. Hot on the heels of this news comes the Canadian ski association CSA – Canadian Snowsports Association: with its product ALU SPEED, FISCH-Tools will be the new official ice auger supplier of the Canadian ski team for the next four seasons.
Read more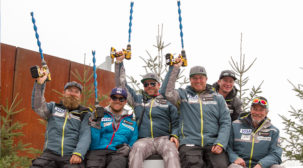 FISCH®-Tools: Ice Auger for Switzerland
The Swiss-based ski association takes advantage of the ultralight ice auger made in Styria.
Read more