Trainers of the US ski stars, Lindsey Vonn, Mikaela Shiffrin, Ted Ligety & Co. rely on the ALU SPEED ice auger from FISCH!
03. March 2017 in Sponsoring
The Johann Eberhard GmbH, FISCH-Tools brand has clocked up yet another success in the American market with its advanced, ultralight ALU SPEED ice auger. After concluding an exclusive agreement with Reliable Racing Supply, the largest slalom pole manufacturer in the USA, a 3 year sponsorship and supply contract has been agreed with the US Ski Team.
"When skiing aces from the USA, such as Lindsey Vonn, are on the slopes daily performing slalom, giant slalom and speed discipline training, then our lightweight aluminium ice augers are now always in use, to create the best conditions for training," as the joint Managing Directors of FISCH-Tools, Christoph Riegler and Andreas Eberhard, proudly note. The slalom poles, which mark out the path of training courses and world cup races for the ski stars, are placed in holes drilled into the slopes and can now be easily repositioned or moved with the 500 gram ice auger.
The ALU SPEED ice auger is a product innovation from the western region of Styria that has taken the ski slopes of Europe and America by storm. In alpine ski sports, the Styrian ice auger is used for installing and repositioning slalom poles as well as the installation of safety nets. The ALU SPEED ice auger is ideally suited for use on steep gradients and, due to its replaceable index insert technology, it is more efficient and considerably lighter than conventional steel augers that weigh up to 3 kg.
FISCH Tools - Ice auger supplier to ÖSV
Since November 2016, FISCH-Tools has been selected as the "ice auger supplier to ÖSV". The contract with the Austrian Ski Association has been agreed for a term of three years. However, in addition, the Nightrace in Schladming and the Hahnenkammrennen in Kitzbühel were also equipped using the FISCH-Tools ice auger "Made in St. Josef in West Styria". Furthermore, FISCH Tools works in cooperation with Liski and SPM, Europe's largest slalom pole manufacturers, both based in Italy.
With the exclusive contracts with Reliable Racing Supply and the US Ski Team, with which the west Styrian drill factory has also concluded a sponsorship agreement, FISCH-Tools continues the uninterrupted success of recent years. In 2016, Johann Eberhard GmbH celebrated its 70th anniversary. Following continuous, record results in sales and profits, the anniversary year has been one of the most successful for this model west Styrian company. Adding to its acclaim, this traditional enterprise was also presented the Fast Forward Award 2016 for its product Innovation.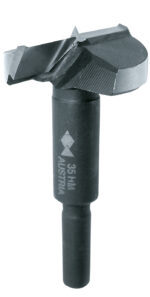 It is not just the trainers of the US ski stars, Lindsey Vonn, Mikaela Shiffrin, Ted Ligety & Co.that rely on the ALU SPEED ice auger from FISCH!
The 500 gram lightweight ice auger was also in action at the Super G and Slalom in Kitzbühel.